5 tags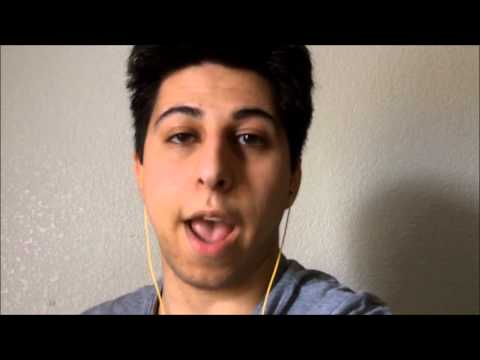 Anonymous asked: Hello Captain. I would like to have a word. Would you be interested in talking with Alice Liddell again? [This is Alice-Mun. I'm too lazy to sign in, otherwise I would have asked with my personal account.]
So the other night I had a slight cold and I was...
aladdinsfuturewife:
14 tags
Pirata Angelica: ningún otro amante →
pirata-angelica: In the morning, I woke up in a familiar place: Jack's arms. There was something I enjoyed doing far more than I knew I should and that was watching him sleep. I spent the next few minutes with my face inches away from his just watching him. It made the inner turmoil in my soul calm. Gently I… *Jack starts to wake up from his delightful antics as of last night and turns...
Pirata Angelica: captainjacksparrow1: *Jack sits... →
pirata-angelica: I looked down towards Jack and nodded, "I would love a retreat in your cabin, Jack. Would you be joining me so we can talk of the past some? Perhaps a few words will ease your mind that I am truly not up to deceive you."  I tried to smile as innocently as I could while my mind was racing in other directions.  I moved my eyes over to Mr. Gibbs and smiled at him as well then...
Pirata Angelica: captainjacksparrow1: *Jack sits... →
pirata-angelica: My cheeks flushed along with his.  I knew he still had some feelings there for me.  As Jack placed my necklace back on me, his fingers lightly grazed my breasts.  Knowing Jack, this was no accident and I smiled at him.  As we headed back to the Black Pearl his crew stood alongside his ship.  I walked over to my crew and told Jones my plans.  I would board the pearl with Jack...
Pirata Angelica: captainjacksparrow1: *Jack sits... →
pirata-angelica: "The love of my life?" I scoffed. "Hardly!  You are the filthy man whole stole my innocence and caused my father to die.  My seductive ways shouldn't matter, Jack, as  you made it quite clear I have no part in your heart.  I won't bother."   I could feel the blood rush to my face and took a few breaths to calm down.  "I felt remorse for some of the things which I have done to...
Pirata Angelica: captainjacksparrow1: *Jack sits... →
pirata-angelica: I felt a tear start to well up in each of my eyes when Jack said I had no place in his heart.  Surely he didn't mean that.  I cleared my throat and turned away from Jack so he wouldn't see that he had pained me.  "Aye, Jack.  I know the whereabouts of your crew.  At this moment, yes."  No part in his heart for me, I couldn't ignore that.  No matter how much I tried to ignore...
Pirata Angelica: captainjacksparrow1: *Jack sits... →
pirata-angelica: He was trying to charm me, but I had prepared myself for such an advance.  "Jack," I said as I reached around him and turned him to face me, "You cannot escape what feelings you have for me.  Don't toy with my heart.  I may have damaged your ship, but you greatly damaged the innocence I once had to the point of no return.  You will help me, Jack.  Not out of the goodness of...
Pirata Angelica: captainjacksparrow1: *Jack sits... →
pirata-angelica: "Aye, Jack," I giggled. "You really should not have questioned whether it be me, love.  I left you my necklace to make sure of that.  You may have your hat, but I'll be taking my necklace back as well."  I exhaled deeply and relaxed a bit.  "As far as why I brought you back here, Jack, I seem to need your help."  The taste of the words as they fell out of my mouth disgusted me....
Pirata Angelica: captainjacksparrow1: *Jack sits... →
A journey like this, it might have been wise to bring someone with me, but I thought it best that I go to the fountain to meet Jack alone.  I caught a glimpse of him and my heart stopped for a minute.  "Be strong," I told myself. Quietly I made my way to him and grabbed his hat off of his head, "Jack! You came!" *Jacks eyes widened then says in a disgusted whisper* Angelica. I should of known...
*Jack sits and waits as he had found a paper telling him to meet at the fountain* *Jack* I wonder who must be wanting to meet me at this time. First off whoever it may be, has left a hole in my beloved cabin, which just so happens to be on the pearl. *Jack laid back with his hat covering his face and continued* I wish all my mates were back, I miss them all dearly
5 tags
LOVE
                          A truly amazing yet really painful feeling. I am in love, and no one that is living near me at all. Lives across the country. Millions would say "That is stupid" as well as millions would say "I know the feeling." I've had this feeling for awhile now, I don't want to lose it, it makes me glow, makes me happy to know I can wake up...
ooc: i feel sad
ooc: hey everyone, I do feel sad cause I dont feel like Jack anymore :(     I am seriously trying everyday to feel like him again. Just weird that it's not in me as it used to be. I will continue till I gain that feeling back
MY presidential debate spoof, PLZ SPREAD!
http://www.youtube.com/watch?v=6Z-ltfqeomE&feature=youtu.be I know you will chuckle multiple times.
1 tag
MONSTER UNIVERSITY →
I would like all to join ol Captain Jack Sparrow into going to Monsters University with me and we shall rule over the school. Spread this around so we can take over MONSTERS UNIVERSITY! 
ariels-undersea-adventures asked: Ariel laughed. "Human compainonship?" She asked, shrugging and laughing.
ariels-undersea-adventures asked: "I'm Ariel!" She smiled, looking around at his ship mildly awed. She pulled herself up onto the deck and sat, her tail hanging over the edge.
ariels-undersea-adventures asked: "Hi!" Ariel spun around, swimming up to the pirate ship.
VOICE ACTING DEMO REEL! →
LIFE SUCKS!
 Ever wish you could just wish back time, time to make things right? Tonight I did something that ruined me and my heart FOREVER. I truly want to go back to make things right. This pain is unbearable, I can't stop crying but I know the other person has and will be over it quickly. I know I won't be able to do my voice over reel tomorrow cause I am just going to think of that person and...
ooc: if anyone cares to read
ooc: I am VERY proud of my pokemon impression video. I can not wait to post the video tonight and let everyone see it! I am very excited
ooc: Hey guys, later on I am going to upload a video tonight on my youtube and will post it here. All I ask is if you could all support me later on and reblog it. I need all the support I can get for it. Thank you. Loce you all
6 tags
I beg of you to PLEASE reblog this to help support... →
ooc: alright guys look, I just got like truly upset at seeing someones channel on youtube go from 500 to 12,553 subs over night, Within one month they only made 7 videos and gained SO many subs. It hurts me cause no one gets to see my videos really at all and I have a SHIT ton more. How many of you think you can help me out if I post my video?
ooc: I LOCE YOU MATES VERY MUCH and miss you all
3 tags
Watch
light-the-ice: Yes I am aware that I did go flat at the end of the video. Oops. :P Enjoy anyway <3 PS: This is for joo, leelow :3
ooc: Hey everyone I am back from vidcon and disneyland. I had a blast. I met smosh, Nick Patera, Mystery Guitar Man and many others. I am glad to have had this trip. If some people want, I can post some of the pictures I got with people
Today I have been officially heart broken. I feel so dead now it truly hurts. If I dont do much it is because I lost someone who meant so much to me. I will miss her. 
Hola mates, this is your fellow captain….Captain Jack Sparrow, speaking and I would like to know if I were to host lets say a party, would any of you come?
ooc: The whole chat at the snuggle duckling has officially made me cry from being happy
1 tag
princessofsherwood replied to your post: Mother Pt. 8! ooc: I love your stories Jack :) Honored you actually read my story darling, I don't think anyone else has. You made me smile
Mother Pt. 8!
*Jones* HAAAAA SPARROW YOU'RE ARE ONE LUCKY BASTA…*Jack interupts* Ah ah ah Mate, Let us not celebrate just yet. We must figure out how to use this. *Jack looks at Jones* how did Tia Dalma get you to use it? *Jones* She placed it in my hand and asked me what I wanted? *Jack* What did you say? *Jones* I wanted to be away from her and alone *Jacks eyes widen up as he repeats*...
1 tag
Listen
1 tag
disneybelieversroleplay: abominationlilo replied to your post: hey guise! we're going to be reopening the group in a few weeks. so we need to know who intends on staying, or who wants to leave, seeing as we need to redo everything. so please reblog this or drop us an ask if you intend to stay with the group when it reopens. -love kingy HOLY SHIT omg what. i've got to get my ass in gear cos...
ooc: Does anyone know where I can find the video about the guy falling during the live performance of be our guest? Cause I watched the video before but can't find it anywhere now.
ooc: my youtube impression video →
Could you all spread this out for me please??? I really want this to get out there, would help me getting known.
OOC: I want to say thank you so all those who reblogged my youtube video and showed love and support. I truly appreciate it from the bottom of my heart. For those that didn't see it I will re post the link. Hope you all like/liked it. :)   http://www.youtube.com/watch?v=6FDv5Mwmi0k
5 tags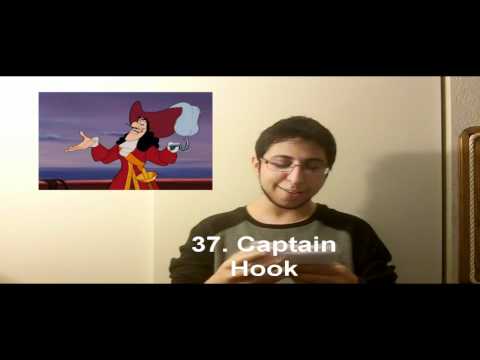 ooc: I would like to ask all of you a favor if you could, could you watch my video and let me know what you think? Also could you spread the link out to friends or on tumblr? I would appreciate any help at all.  Thank You and hope you enjoy this video. By the way it's me doing voice...